The green way of logistics
Combining efficiency with experience to save CO2.
Find out how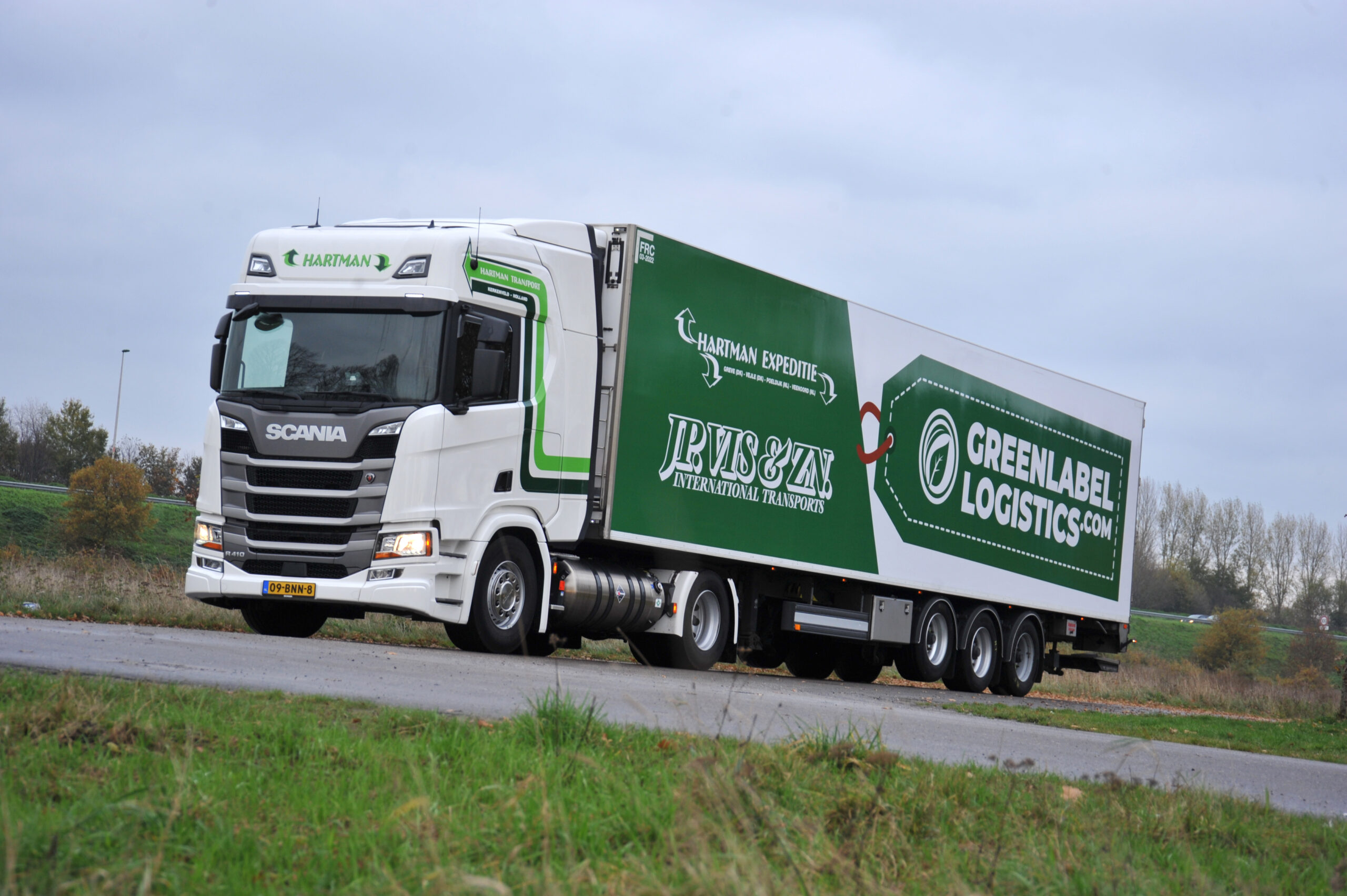 kg CO2 saved over the last month reduced kilometers over the last month
How we reduce our ecological footprint
Fossil free fuel
Our goal is to completely stop using fossil fuels and make use of renewable and non-fossil alternatives instead.
EcoCombi
The use of the 25,25 meter long so-called EcoCombi trucks reduces the amount of trucks on the road by one third.
Hybrid cooling system
The most recent EcoCombi trucks of our group members are equipped with a hybrid cooling system supplied by Frigoblock – Thermo King.
Tyre management
The tyre pressure of our material is closely monitored and managed to reduce exhaust, fuel consumption and tyre wear.
Sustainable crossdock facility
We invested in a new, fully sustainable facility for temperature controlled crossdocking on a strategic location in Nieuw-Amsterdam, the Netherlands.