Last Monday, on 23 August 2021, the construction of our new workshop and car wash in Veenoord/Nieuw-Amsterdam started.
Fully equipped workshop and truck wash
The new workshop will be no less than 1600 square meters in total. There will be four work lanes in the building, two with cellars and one with a truck lift. In addition, there will be a complete truck wash installation for the fleet.
The aim is to carry out the majority of maintenance and repairs for our fleet on our own location. Currently our fleet includes 120 trucks and 280 units of trailer equipment.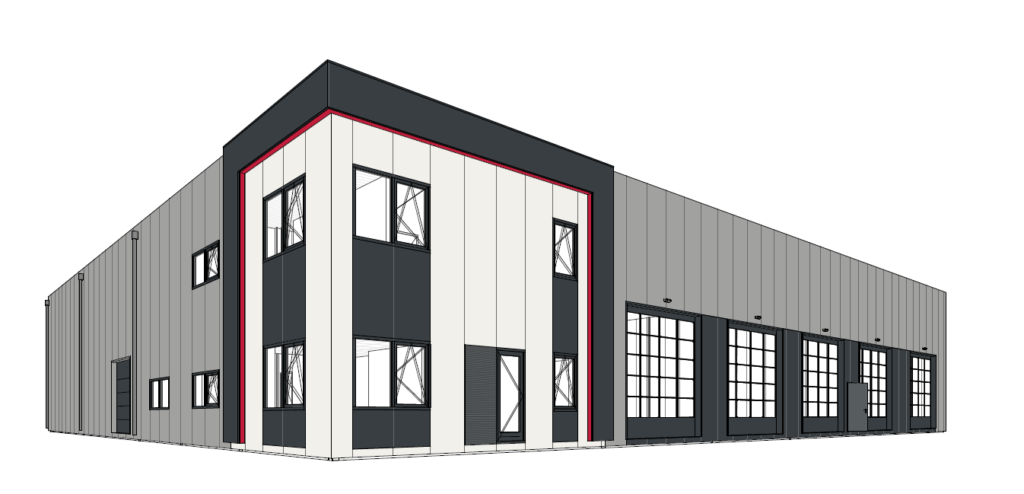 A completely climate neutral and paperless building
The building will be built completely climate neutral and according to the latest insights by Bouw Groep Noord (BGN) from Drachten. The interior will largely be provided by Brekupa. Metalin is responsible for the warehouse, in collaboration with Bulthuis Truck en Traileronderdelen. The workshop will not only be climate neutral, but also paperless. All work orders, invoices and stocks are digitally processed using an application. The PowerAll software for this is supplied by Bever Software.
Completion in 2022
The completion of the new development will take place in the first quarter of 2022.